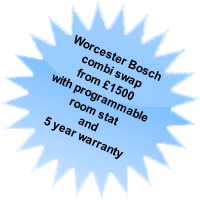 Unvented Hot Water Cylinders
Unvented Cylinders are a Mains Pressurised Hot Water Cylinder that allows for your Hot Water to be pumped to your Tap and Shower outlets at High Pressures. The increase in the Pressure will produce much higher Flow Rates, higher Flow Rates than even your largest Combi boilers can produce.
Other benefits to these type of Unvented Cylinders are the fact you don't need to fit the Cylinder above the water outlets i.e Baths and Showers, as they can be fitted anywhere in the house and still get the desired results. You can produce up to 72 Litres per Minute with some of the ranges of Unvented Cylinders which is ideal for a large property with multiple outlets.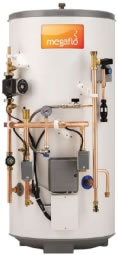 Indirect Unvented Cylinders can recover a lot quicker than a vented hot water cylinder due to the use of Duplex Stainless Steel to make the cylinders which allows them to recover from a 70% draw off within approximately 30 Minutes (300L) and on lower capacities between 15-20 minutes versions (Guidance figures only).
Direct Unvented Hot Water Cylinders versions take a lot longer to recover due to them having no Coil inside and using only Immersion Heaters to heat the water. This therefore would make it less efficient in the fact it will take approximately 120 minutes to recover for the lower capacities and up to 263 minutes for the 300L versions (Guidance figures only).
The main advantage of Unvented Cylinders / Mains Pressurised Cylinders are there ability to deliver consistent high flow rates of hot water to all outlets.