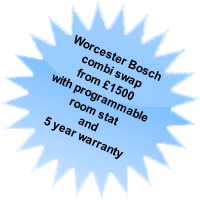 Power Flush
What is Power Flushing?
Power flushing is the most efficient and effective method of cleansing a central heating system. The principle is to circulate a cleansing chemical and water mixture under controlled conditions to remove debris from the system. The chemical cleaning water has a high flow rate but not much pressure, so your existing pipework remains quite safe. By connecting the power flushing pump to the heating circuit in place of the central heating system pump, boiler or radiator the circuit can be thoroughly cleansed of limescale or corrosion debris.
What symptoms indicate that Power Flushing would be beneficial?
Radiator water is black with iron oxide sludge.
Heating system is slow to warm up.
Cold spots in the middle of the radiators.
Unpleasant boiler noises.
Repeated pump failure.
Radiators need frequent bleeding.
Leaking radiators from pin holing in the radiator body.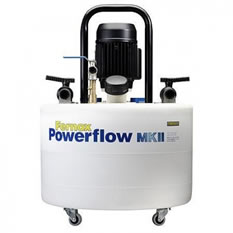 What does Power Flushing do for me?
It will help to heat your home more efficiently reducing your energy costs.
It will increase the pump life of your central heating pump.
It reduces radiator corrosion or internal heating system corrosion.
It can help to eliminate banging noises (kettling) and prolongs your boilers life.

Why should I use i-heat Services?
We are half the price of British Gas!
We are fully insured.
We offer flexible appointments to suit you.
Magna clean or Fernox TF1 fitted at cost on day of power flush or boiler installation.