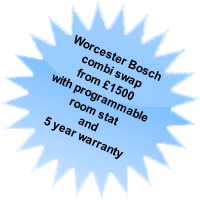 Gas Engineer
If you need to find a qualified and legitimate central heating engineer, or gas fitter, to repair or install a gas appliance, then you can rely on us, as our Gas Safe registered heating engineers are both experienced and fully insured. We are specialists in boiler repair and replacement and can supply and fit new, energy efficient boilers throughout Hertfordshire and essex.
If you are not familiar with the term, "Gas Safe registered", it indicates that i-Heat Services have achieved expertise in ensuring safety when working with gas, and have qualified for registration with the Council for Registered Gas Installers. Gas Safe registration was previously known as "Corgi Registered"
This gives you the assurance that when our plumbers or gas fitters are working in your home, you are receiving a legal and safe service, which is important, not only for your safety, but it is paramount when trying to attain planning permission, insurance, or renting or selling your home.